Frame Protector 2250mm x 400mm – Yellow
SKU:
AXIS.FP.2250.400.PB
Sale price
$157.00
Regular price
Unit price
per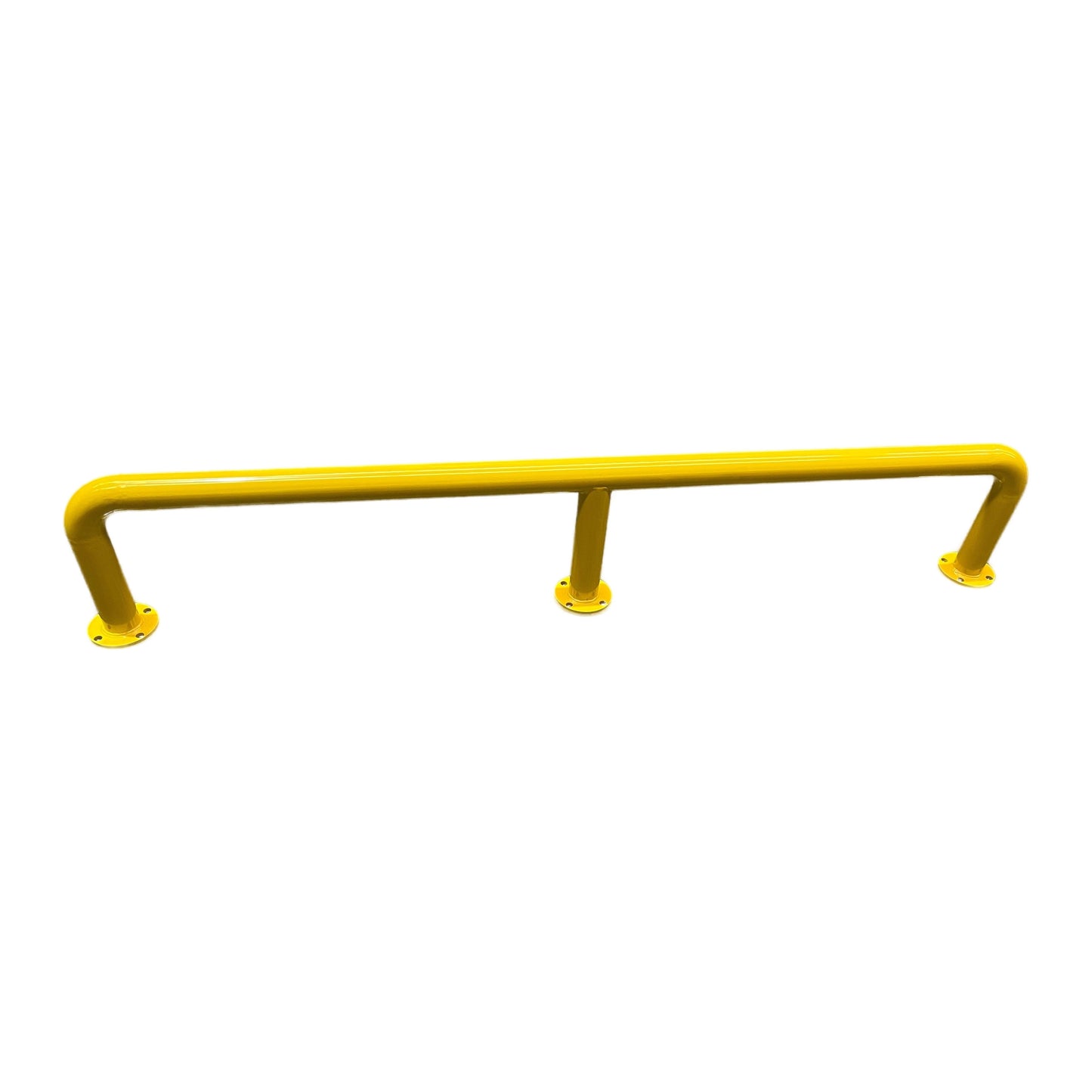 Product Details
Description

What's Included

Specifications

Delivery/Installations
Protect your valuable pallet racking frames and prevent costly damage with our durable and highly visible Pallet Racking Frame Protector. Designed to withstand the rigors of a busy warehouse or industrial environment, this frame protector is an essential addition to your storage system.
Benefits:
Damage Prevention: Protect your pallet racking frames from accidental impacts caused by forklifts, pallet jacks, or other equipment. Avoid costly repairs or replacements, ensuring the longevity and integrity of your racking system.
Increased Safety: The bright yellow color enhances visibility, effectively signaling potential hazards to warehouse personnel. By creating a physical barrier, it helps to prevent collisions, reducing the risk of accidents and injuries in the workplace.
Cost-Effective Solution: Investing in our Pallet Racking Frame Protector is a cost-effective choice compared to the expenses associated with repairing or replacing damaged racking frames. Protecting your assets now can save you significant expenses in the long run.
Easy Installation: The frame protector comes complete with all the necessary fixings, including 12 x M10x75 Screw Bolts, making installation a breeze and your valuable assets will be shielded in no time.
Key Features:
Dimensions: Our Pallet Racking Frame Protector measures 2250mm x 400mm, providing ample coverage and protection for your racking frames.
Vibrant Yellow Color: The vibrant yellow color ensures maximum visibility, making it easy for forklift drivers and other warehouse personnel to identify and navigate around the racking system, reducing the risk of accidents and collisions.
Robust Construction: Crafted from high-quality materials, this frame protector offers exceptional strength and durability, capable of withstanding heavy impacts and providing long-lasting protection.
ReadyRack is Melbourne based and deliver state-wide.
INTERSTATE CUSTOMERS PLEASE READ:
ReadyRack deliver interstate for orders over $2000.
Please add to quote for freight cost.
Alternatively for any other products to go interstate, please
select pick up. From there you can use your own freight company (email info@readyrack.net.au for pack size)