Pallet Racking Add On Bay 3658mm High with Board
SKU:
HDAB.838.3658.2591.CW4.WB
Sale price
$892.00
Regular price
Unit price
per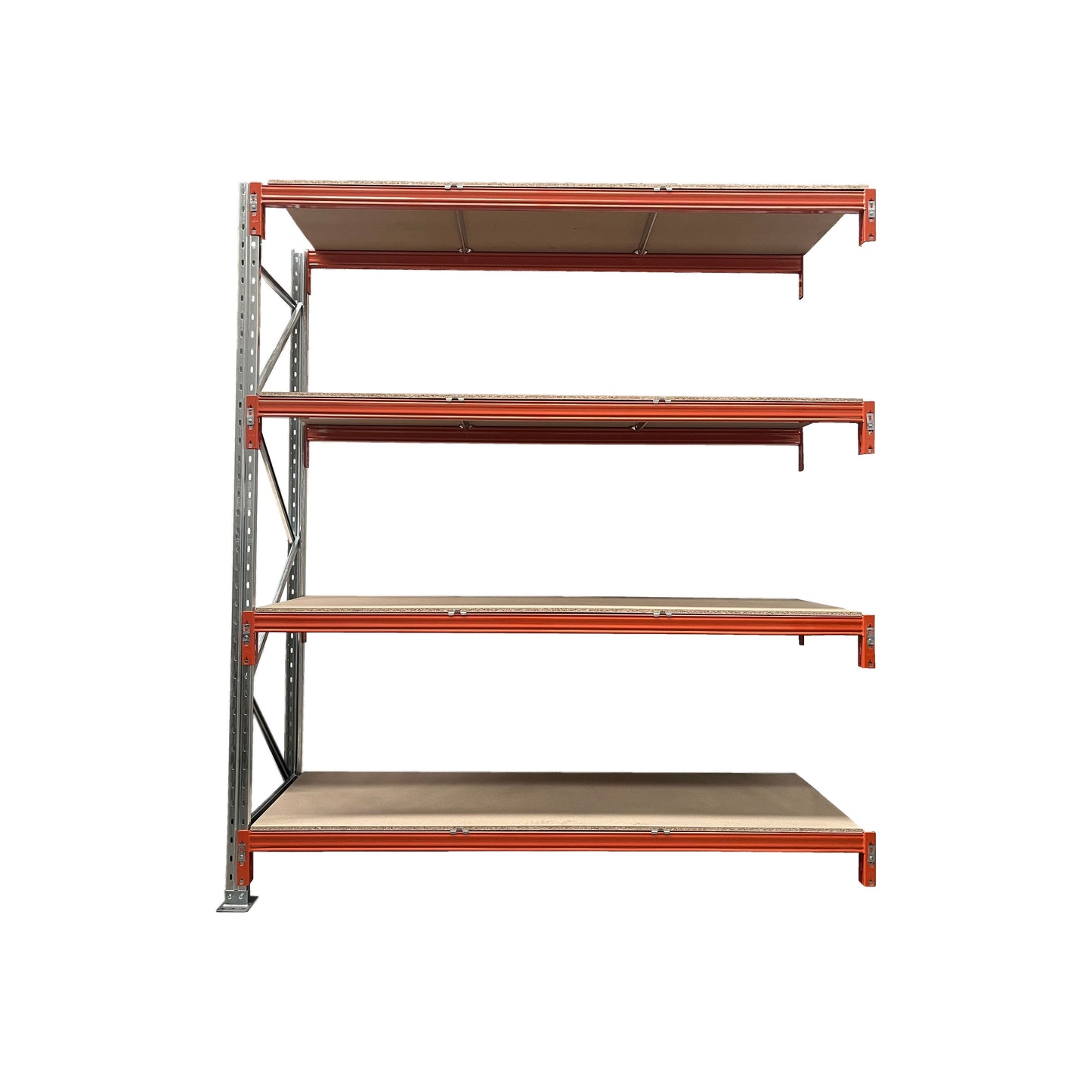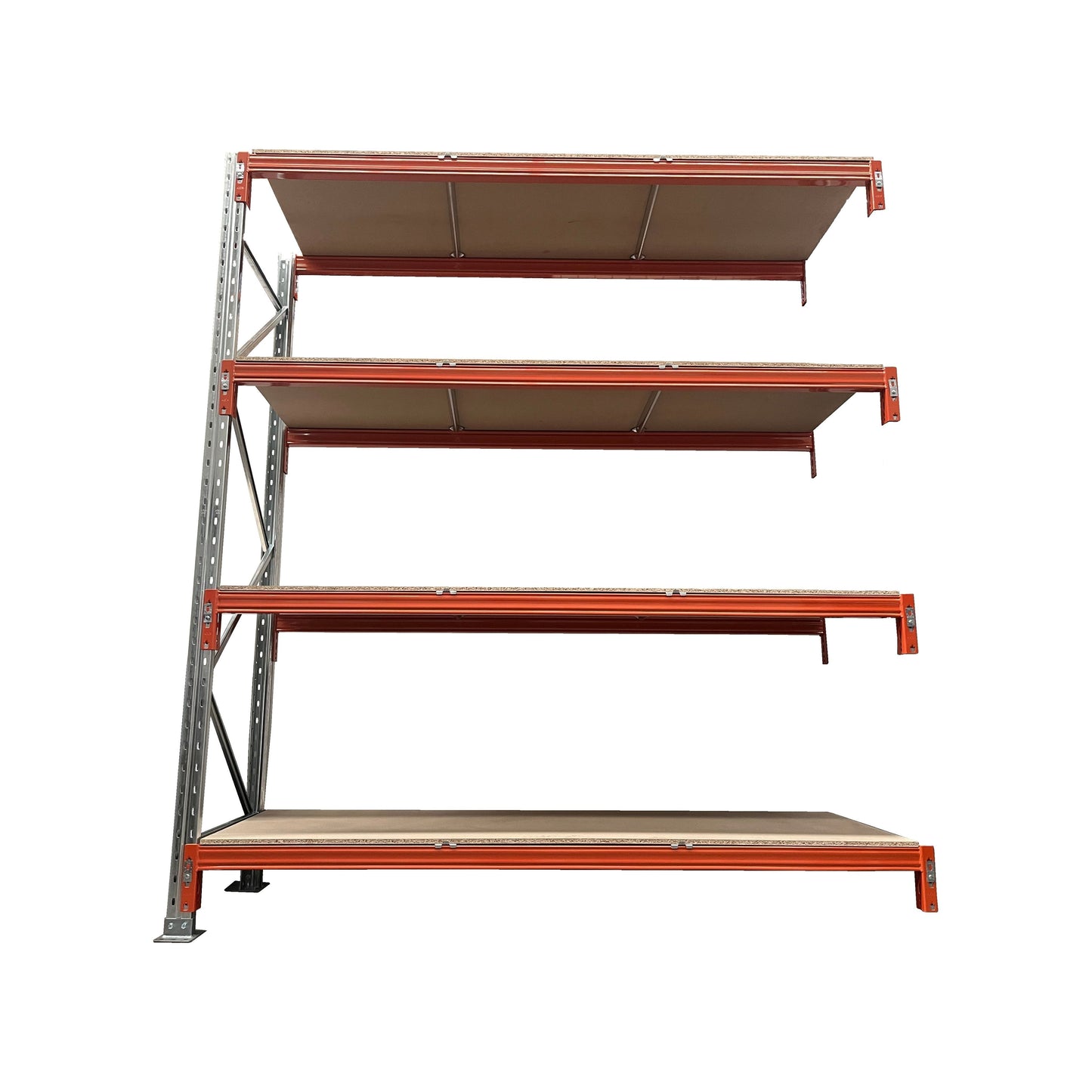 Product Details
Description

What's Included

Specifications

Delivery/Installations
A Pallet racking add-on bay with a board is an efficient storage solution designed to maximise warehouse space and enhance organisation. This add-on bay is designed to integrate with existing Dexion-compatible pallet racking systems seamlessly.
The add-on bay features sturdy steel uprights and horizontal beams that provide reliable support for storing pallets and other heavy-duty items. These components are engineered to withstand heavy loads and maintain stability, ensuring the safety of stored goods and personnel.
By incorporating the add-on bay, businesses can further optimise their storage capacity while maintaining a secure and organised warehouse environment. This configuration offers a cost-effective solution for storing items of varying sizes and weights, making it suitable for various industries, including manufacturing, distribution, and logistics.
Overall, the pallet racking add-on bay with a board is a practical and versatile addition to any warehouse, allowing businesses to maximise
utilisation, improve inventory management, and ensure the safety of stored goods.
1 x Frames: Each galvanised frame measures 3658mm x 840mm, comes fully assembled and dexion compatible, ready to be installed. These sturdy frames provide the foundation for your pallet racking system, ensuring stability and durability.
Includes Uprights, Bracing, Nuts and bolts, Base Plates, Leveling Plates, and Screw Bolt Floor Fixings.
8 x Beams: Measuring 2591mm x 63mm, each with two safety clips. These beams are designed to support your pallets or items and provide maximum weight-bearing capacity. With eight beams included, you'll have ample support for your storage needs.
4 x Boards: These boards offer a reliable surface for placing  items. They are durable and designed to withstand the weight of heavy loads. With four boards included, you can create multiple storage levels within your pallet racking system.
Pallet Racking Chipboard to suit 2591mm Beam length ,includes 2 x Wingtek Screws 10-16 x 45mm
8 x Board Supports: These supports are essential for securing the boards and preventing movement or slippage. With eight board supports included, you can ensure the stability and safety of your stored items.
Beams:
Dimensions: 2591mm x 63mm
Load Capacity: Supports up to 917kg uniformly distributed load (UDL)
Pitch: 76.2mm
Connector Lugs: Equipped with 76.2mm pitch connector lugs for secure assembly
Frames:
Material: Constructed from durable galvanized steel
Load Capacity: Each frame can hold a maximum weight of 10000KG per side, with a uniform load
Maximum Beam Height: Bottom beam should not exceed 1800mm for optimal stability
Pallet Racking Chipboard:
Dimensions: 2570mm x 835mm x 18mm
Usage: Designed for use as a decking option for the pallet racking system
Please note that these specifications are subject to standard manufacturing tolerances.
ReadyRack is Melbourne based and deliver state-wide.
We offer installation for this product. If you require install, please contact us for a quote.
INTERSTATE CUSTOMERS PLEASE READ:
ReadyRack deliver interstate for orders over $2000.
Please add to quote for freight cost.
Alternatively for any other products to go interstate, please
select pick up. From there you can use your own freight company (email info@readyrack.net.au for pack size)